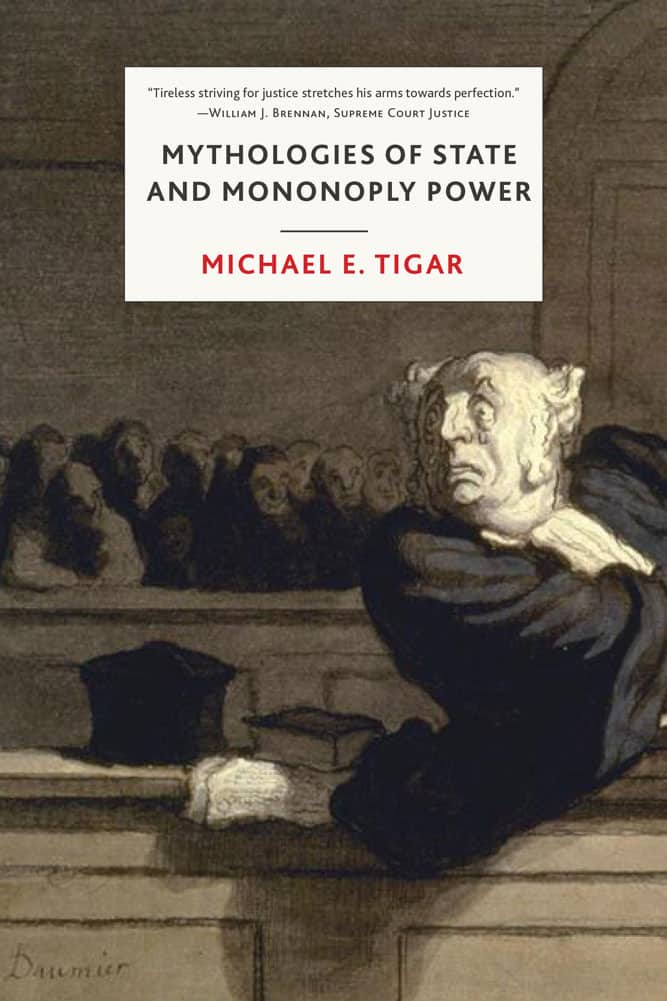 By Michael E. Tigar. From Monthly Review Press:
Lawyers confront mythologies in the context of their profession. But the struggle for human liberation makes mythology-busting the business of all of us. The rights we have learned to demand are not only trivialized in our current system of social relations; they are, in fact, antithetical to that system. With wit and eloquence, Michael Tigar draws on legal cases, philosophy, literature, and fifty-years' experience as an attorney, activist, and teacher to bust the mythologies and to argue for real change.

"Mythologies," writes veteran human rights lawyer Michael Tigar, "are structures of words and images that portray people, institutions, and events in ways that mask an underlying reality." For instance, the "Justice Department" appears, by its very nature and practice, to appropriate "justice" as the exclusive property of the federal government. In his brilliantly acerbic collection of essays, Tigar reveals, deconstructs, and eviscerates mythologies surrounding the U.S. criminal justice system, racism, free expression, workers' rights, and international human rights.
See more here
For those interested in performing a review of this book for URPE's flagship journal, Review of Radical Political Economics, please get in touch with Fletcher Baragar, Fletcher.Baragar@umanitoba.ca