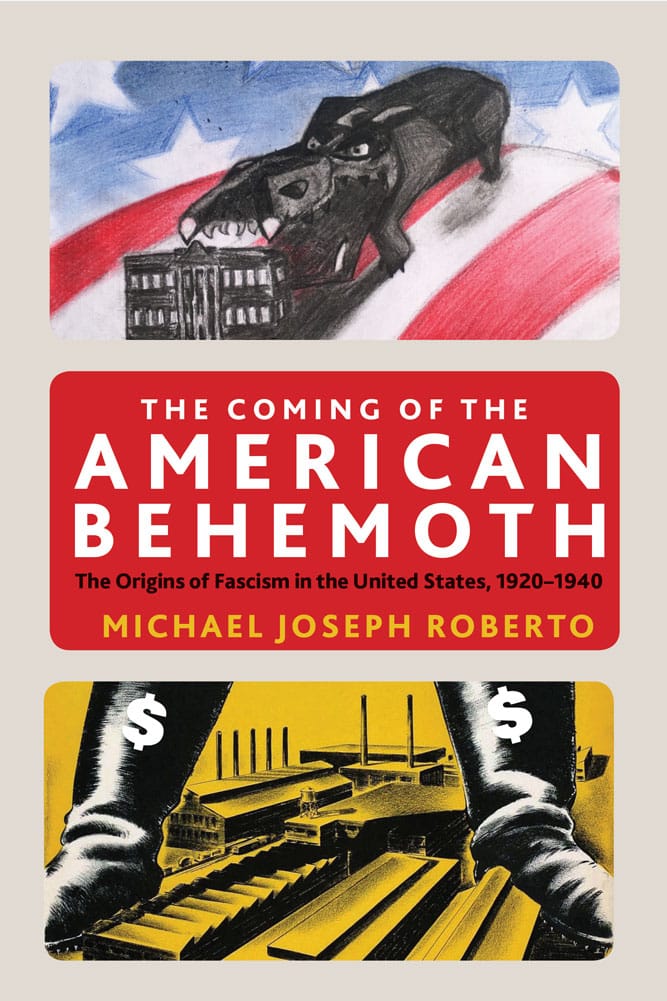 By Michael Joseph Roberto. From Monthly Review Press
Most people in the United States have been trained to recognize fascism in movements such as Germany's Third Reich or Italy's National Fascist Party, where charismatic demagogues manipulate incensed, vengeful masses. We rarely think of fascism as linked to the essence of monopoly-finance capitalism, operating under the guise of American free enterprise. But, as Michael Joseph Roberto argues, this is exactly where fascism's embryonic forms began gestating in the United States, during the so-called prosperous 1920s and the Great Depression of the following decade. Drawing from a range of authors who wrote during the 1930s and early 1940s, Roberto examines how the driving force of American fascism comes, not from reactionary movements below, but from the top, namely, Big Business and the power of finance capital. More subtle than its earlier European counterparts, writes Roberto, fascist America's racist, top-down quashing of individual liberties masqueraded as "real democracy," "upholding the Constitution," and the pressure to be "100 Percent American."

The Coming of the American Behemoth is intended as a primer, to forge much-needed discourse on the nature of fascism, and its particular forms within the United States. The book focuses on the role of the capital-labor relationship during the period between the two World Wars, when the United States became the epicenter of the world-capitalist system. Concentrating on specific processes, which he characterizes as terrorist and non-terrorist alike, Roberto argues that the interwar period was a fertile time for the incubation of a protean, more salable form of tyranny—a fascist behemoth in the making, whose emergence has been ignored or dismissed by mainstream historians. This book is a necessity for anyone who fears America tipping ever closer, in this era of Trump, to full-blown fascism.
See more here

For those interested in performing a review of this book for URPE's flagship journal, Review of Radical Political Economics, please get in touch with Fletcher Baragar, Fletcher.Baragar@umanitoba.ca